Valve Mechanical Properties & Operating Limits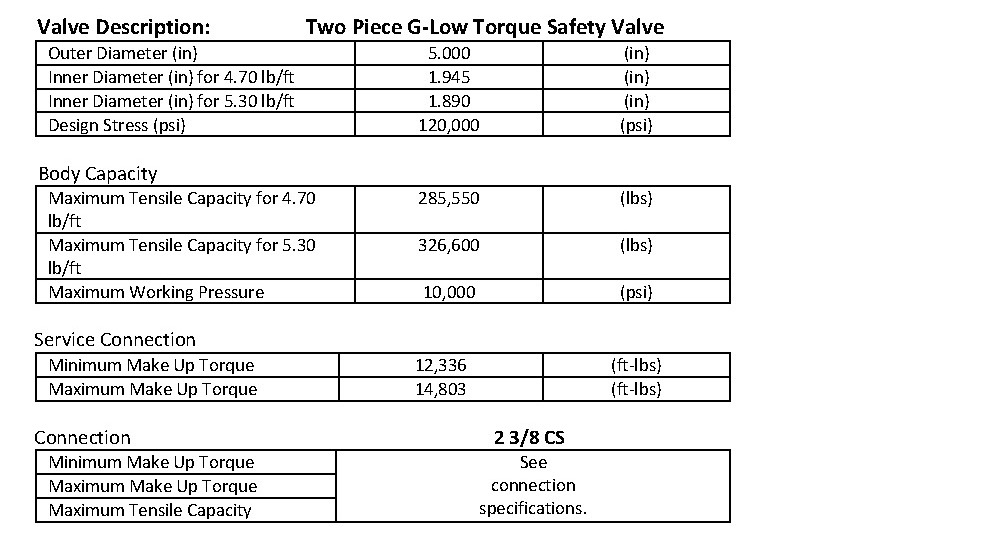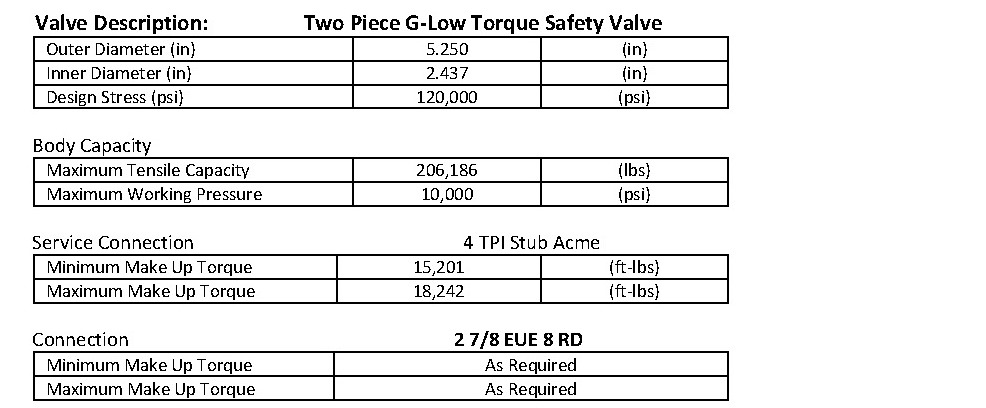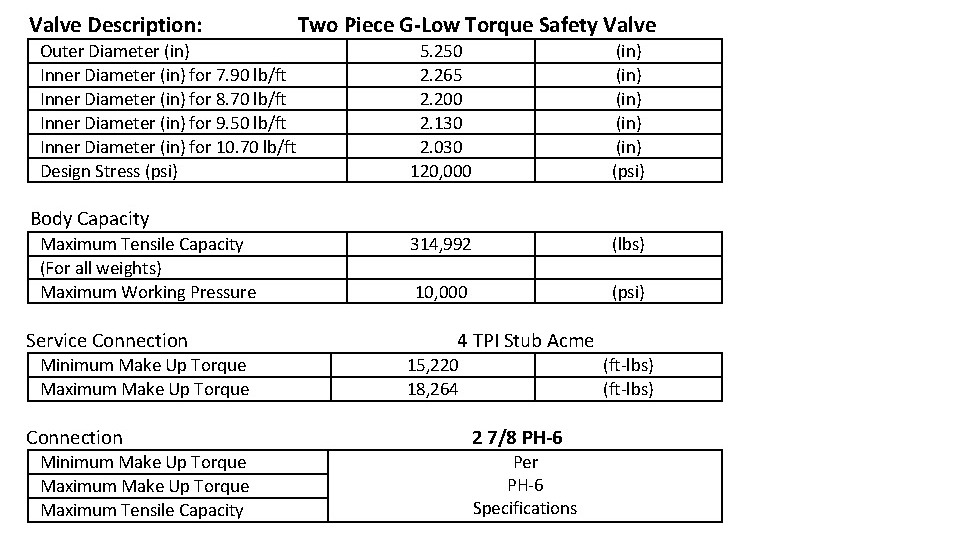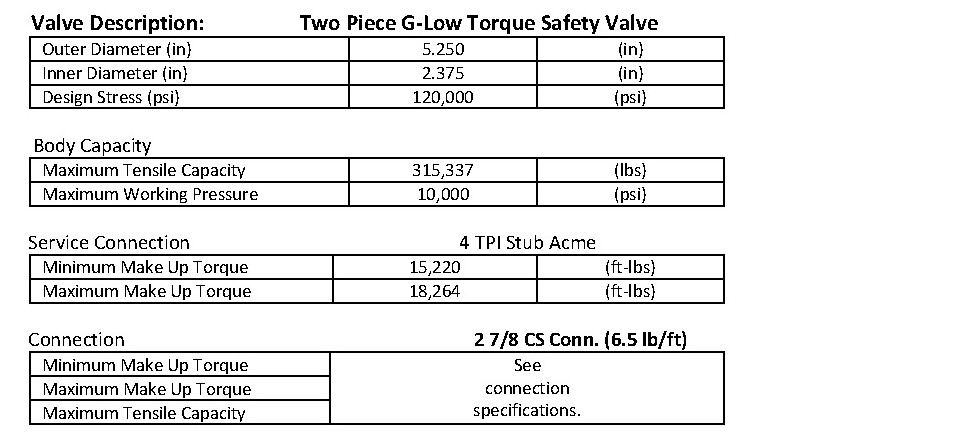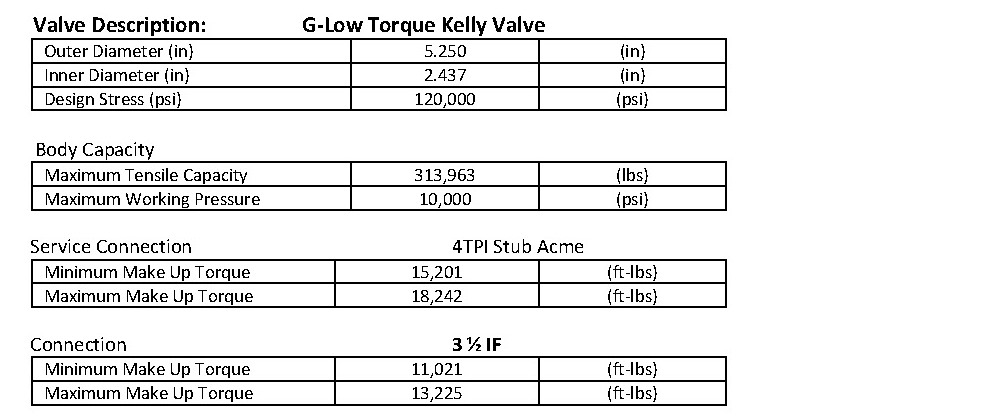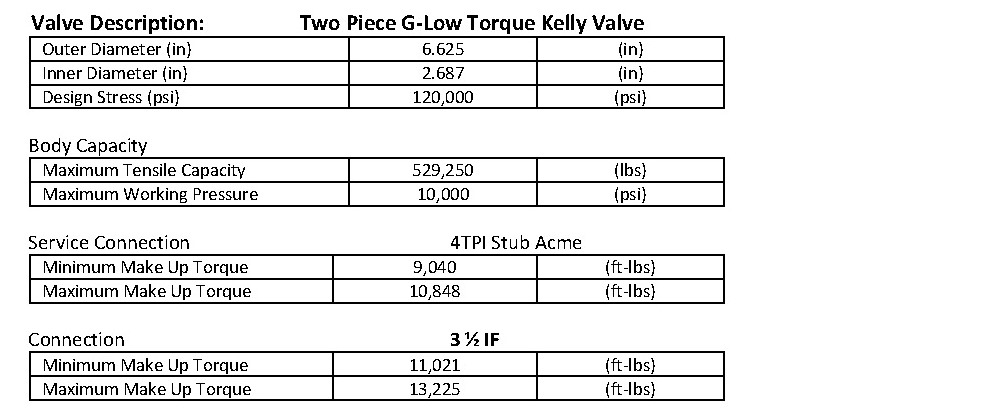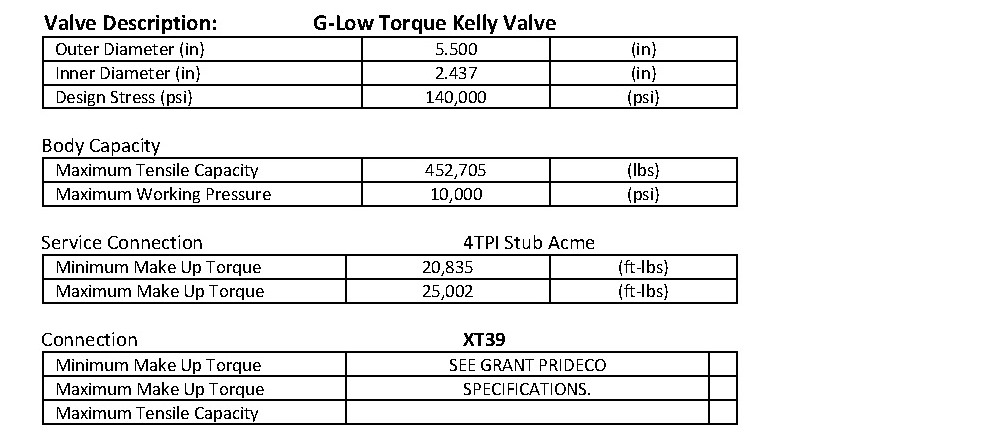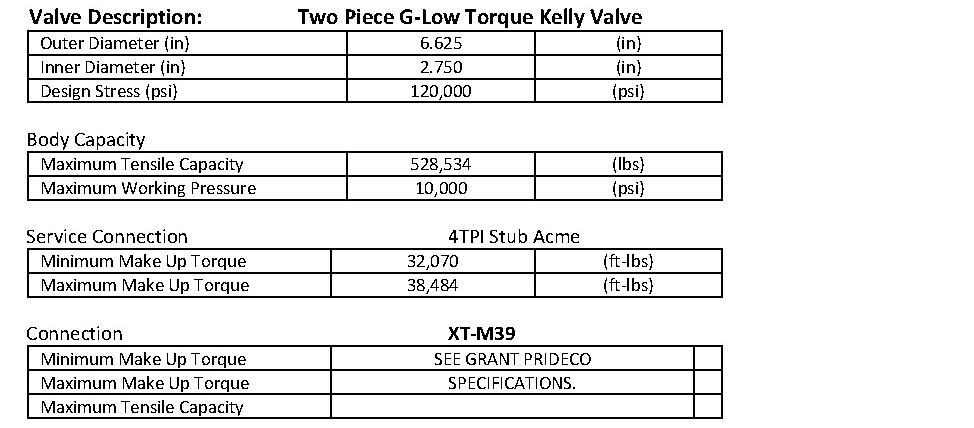 Notes:
All data shown is a summary based on calculation criteria as indicated within this program.
No allowances have been made for stress concentrations or bending stresses.
Caution: If the mating API connection that the Global Valve is made up to has a larger bore or a smaller outside diameter, the connection with the larger bore and/or smaller outside diameter limits make-up torque (end connections are calculated using 120,000 psi design stress to represent mating tool joint material requirements).
Load capacity of the valve is reduces with combined tension, make-up torque, drilling torque, pressure, & bending loads.
Maximum tensile capacity is the tension at which the stress level of the critical valve section equals the minimum material yield strength.